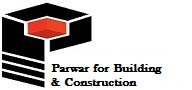 Construction is one of the first level of the very few companies in the region Established 21-4-2015, our Contracting and public construction, occupies the first rank among the top companies. Our company is also famous for its vast its potential in the development of integrated projects.
The Parwar  management Contracting by highly efficient teams and distinction and will offer projects that aspire exceed your customer expectations, we will work with professionalism will be witnessed by government or private projects.
Our Contracting and construction will provide a unique and exceptional services in the infrastructure sector, and we aim to become a leading company in the field of engineering, procurement, construction, and engineering services and infrastructure in the region.
The company will be marked by a series of dazzling projects that we plan them successfully in the near future, Brewer Company is committed to always deliver projects with maximum customer satisfaction, in record time, and by following the most accurate Standards .our strength in fulfilling our obligations and our ability to high-quality projects delivered in record time for achieving customer satisfaction.
Are aware of our responsibilities concerned with the effective management of health and safety and the environment within the scope of contract obligations, and always strive to achieve the highest safety standards by having safety officials, experts, and procedures for health and safety outstanding.We strive for quality and business free of errors and that we will implement.
We aspire to obtain a certificate of quality ISO 9001, we strive to overcome the collective team work expectations in seeking to maintain the policy of lack of defects and errors, through continuous improvement, reflected on our commitments to our customers
Address: Duhok, Barzan Street 25. Parwar Hotel Building
Tel: +964 750 445 7185     +964 770 445 7185
Email: bayar@parwargroup.com
www.parwargroup.com