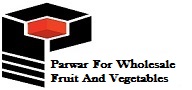 Parwar For Wholesale Fruits And Vegetables

founded in 1984, with in short proved it work in Iraq until the Gulf region. It known to be one of oldest wholesale in Dohuk Market long experience in this field.Parwar own very good network and connection of farmer agent and owner of agricultures fields which provide them good quality of Fruits And Vegetables.
Parwar wholesale goal is to provide thier customers with always available and always fresh for the sale of all types of fruits and vegetables with best goods and consumer goods offerings. We're pleased always provide the best deals for clients own banner. We are also pleased with reception offer you your views of the show. We promise to work hard to achieve to reach the highest levels of service. We will be always be closest to you.
Parwar wholesale ready to signed any agreement to provide any Institutions Government or Private with their requirement from fruit and vegetables with compete on price and value.
Address: Duhok, Barzan Street 25. Parwar Hotel Building
Tel: +964 750 445 7185 +964 770 445 7185
Email: bayar@parwargroup.com
www.parwargroup.com