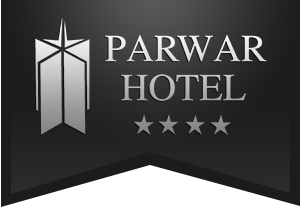 Parwar Hotel is a leader in the Iraq hospitality industry, with a distinctive collection and a worldwide reputation for excellence. Our diverse portfolio includes historic icons, elegant resorts and modern city center properties.  All of our hotels offer a superior guest experience that is uniquely "Parwar  Hotel", its established  19/09/2012 in Duhok.
If you want to find the perfect place for your stay Parwar Hotel is one of the luxury hotels in the city of Dohuk, combines comfort and style the hotel from the category 4-star hotel and is suitable for travelers on trips commercial business or leisure and relaxation. Parwar  is located in a wonderful location opposite Zawa mountain tourism in the north of  Dahuk, close to the shopping and business district, just 10 minutes from Dohuk museum.
Customer support  Parwar  is  24/7 our  hotel with 40 rooms and suites luxury designers carefully to create a welcoming atmosphere and comfortable for guests and rooms overlooking a panoramic view of Mount Zawa and there is a wide range of rooms to suit the needs of guests and rooms with the latest facilities and services.
Dohuk considered tourist cities in the Kurdistan region of Iraq and various historical symbols and tourist resorts. We have to offer a superior guest experience which is unique among hotels type hotels. What is expected of employers and employees, hotel include  gymnasium ,meeting or workshop rooms  to meet your  needs, and business meetings rooms with  rooms supported by a dedicated team  and include free white board in addition to the phone feature loudspeaker, and providing food and drink and the possibility .We have LCD screen if necessary  we'll help in rationalization of expenditures - Book your space for the period that you want, if only for one hour. We can good parking space, rent cars and we applied all safety and security awareness measurements
Address: Duhok, Barzan Street 25.
Tel: +964 750 4239263 +964 750 878 2424
Email: parwar.hotel@yahoo.com
Website: www.parwarhotel.com